Please Support Military Disney Tips

Hi, first thanks so much for coming to this page!
I spend lots of time researching and working on this site as well as answering reader questions via email, on facebook, and comments on the blog. These questions do take a lot of my time.
My goal is to help you in any way I can. If you find just one useful thing here I'm happy and of course if I help you in a big way I'm thrilled!
Military Disney Tips is a user supported site. As you can imagine it takes not only time and effort to create this site but unfortunately it also requires funds. A few of these costs are web hosting, domain names, a newsletter email service, an anti-spam service, and research costs to name a few. As the traffic volume increases, so do the costs.
One easy thing you can do to support me is sign up for my newsletter (at the left) and use the social buttons (again at the left) to like me on Facebook, follow me on Twitter or Pinterest. You can also tell all your friends about the site!
If you are considering a Shades of Green stay, my Essential Guide to Shades of Green eBook is an affordable way to find out more about the resort
If I've helped you with your planning either with a response to your email question or with information that you found on the site please consider helping me out via the methods below (at no extra cost to you).
Thanks so much! Steve
---
If you shop on Amazon, please click on one of their ads on my site (the bottom of every page) when you want to start your Amazon shopping.
You can then save the page that ad takes you to as your new favorite/shortcut to Amazon.
I'll get a small commission on your purchases during that visit (no extra cost to you).


A small donation through Pay Pal is always welcome. Well, this one will cost you ;-)
Military Disney Tips Partners
If you are planning a Disney vacation, please check out these trusted Military Disney Tips recommended partners.
Ears of Experience is a Fee Free Travel Agency, they specialize only in Disney Vacations. Owned and operated by a military family! Amy knows all the ins and outs of Disney military discounts! There's never an extra fee. Support Military Disney Tips by mentioning you heard about them here! Use the link or call 1-877-80MOUSE
---
The Very Best Disney Vacation Planning Guides In My Opinion
The Unofficial Guide to Walt Disney World 2014
---
---
Detailed WDW & DL Touring Plans, Crowd Projections, and a live Wait Time app for a very small yearly fee.

Online Shopping
Here is a selection of online shopping resources. If you already plan to shop with any of these please use these links to start your shopping.
Many Military Disney Tips, readers start their Amazon shopping via the links on our website. Use this one or you can save the page this link takes you to as a favorite on your web browser.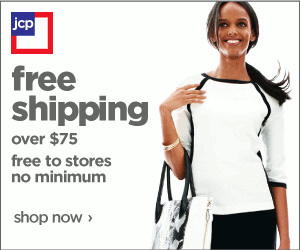 Other Disney Vacation Resources
Some other Resources which might help with your vacation.
---
You can sometimes find discounts on Restaurant.com for some of the Disney World Swan and Dolphin resort restaurants.
---
Please note, Military Disney Tips will receive a small affiliate referral for any purchases made through the links on this page.
Thanks so much for your support!!!
Are you planning a Disney World Vacation?

Are you considering staying at Shades of Green, WDW's military resort?

Are you concerned that you don't know what to expect from Shades?

I have the solution for you!

The Essential Guide to Shades of Green will let you know exactly what to expect during your Shades of Green stay, Guaranteed!

Click here or on the image to the right to learn more.
Steve Recommends
Here are my recommendations for products and services I've reviewed that can improve your Disney planning. This is a short list since it only includes my top picks.
The Unofficial Guide to Walt Disney World
- Best WDW Planning book in my opinion
The Best Ever First Timers WDW Book The Easy Guide to Your First Walt Disney World Vacation
Hidden Mickeys - Kids of all ages will love finding Hidden Mickeys at WDW
Ears of Experience - My recommended Travel Agent, Fee Free, Disney Only, Military Family Owned
YourFirstVisit.net The premier website for first time visitors to Walt Disney World!
Simple Stroller Rentals - Beats WDW's prices, plus they offer a 10% Military Discount
TouringPlans.com - The website of the Unofficial Guide - Crowd Forecasts, Pre-made Touring Plan, plus lots of detailed info
Disney World Lines iPhone App - Current Crowds, Recommended Parks, Wait Times, & Fastpass Return Times on your iPhone (Free)
My Disney Experience - The Official Disney iPhone App (Free)
Follow Military Disney Tips
Like our very active Facebook Page - Follow MDT on Twitter  - Follow MDT on Pinterest - Get Steve's Free newsletter