This is the Military Disney Tips Disney Dining Overview Page.
This is your one stop shop for Dining Information and Discounts.
On this page you'll find both information and links to lots more for you to read about Disney Dining. There is also info about the very limited Military Discounts on Disney Dining.
This is one of Military Disney Tips Topic Overview Pages. Here we provide links to pages and posts throughout the site on a single topic in order to help you find what you need!
Check out all of our other Topic Overview Pages:
Disney World Dining Overview
The range of dining options at Disney World is absolutely fantastic!
There is everything available from grab and go locations, Starbucks, counter service, sit down dining, and signature dining. Something for every taste and budget.
Dining at Walt Disney World for Military Families
Disney Advance Dining Reservations Ultimate Guide
Disney Springs Dining, Entertainment, and Shopping area
Mobile Order at Walt Disney World Counter Service Restaurants 
11 Reasons Why I Don't Recommend the Disney Dining Plan
Best Places to Eat with Restrictive Diets: Magic Kingdom
10 Best Disney World Snacks for Your Money
The Best Restaurants in Disney Springs: PLUS 3 Great Snack Locations
Everywhere to Find a Mickey Pretzel in the Magic Kingdom!
5 Most Romantic Restaurants in Walt Disney World
Unfortunately, while Disney offers great discounts on resort rooms and park tickets, they offer no discounts at all on dining!
Fear not though, there are some military and other discounts available on Disney property which you'll find sections below.
Shades of Green is the military owned and operated hotel on WDW property. It is one of the worldwide Armed Forces Recreation Centers.
You'll find a good variety of restaurants at Shades of Green, they have a full service Italian restaurant, a Buffet Restaurant, a Sports Pub and several grab and go locations including a Starbucks.
Shades is a U.S. Military installation so there is no sales tax on meals, or anything else.
Shades of Green Dining Overview Page
Shades of Green's Restaurants:
Disney World Military Discounts on Dining
As mentioned above Walt Disney World does not offer military discounts on food.
But there are several non-Disney locations at Walt Disney World's Disney Springs that do offer military discounts.
There are Restaurants, Entertainment, and Merchandise locations which honor our military community with anywhere from 10% to 25% off of your bill! See the Full List Here
Disneyland Military Discounts on Dining
As mentioned above Disney does not offer military discounts on food.
But there are several non-Disney locations at Disneylands's Downtown Disney that do offer military discounts.
With discounts from 10% to 20% off of your bill! See the Full List Here
Non-Military Discounts on Disney World Dining
Other Dining Discounts
Discounts of up to 20% are available for these programs at select Walt Disney World and Disneyland Locations.
Walt Disney World Pass Holders
Disney Visa Card Holders
Disney Vacation Club Members
Tables in Wonderland Discount Card
Members have the added benefit of receiving Disney World dining discounts at many Walt Disney World and Disneyland restaurants.
Tables in Wonderland is a Walt Disney World discount dining program open to Annual Passholders, Disney Vacation Club members, and Florida Residents. The membership provides a 20% discount on food and beverages (including alcohol) at many restaurants and lounges in Walt Disney World parks and hotels. Discount card purchase required.
Here is some great info on these discounts:
Links in this section go to the Disney Drink Blog, our Sister website.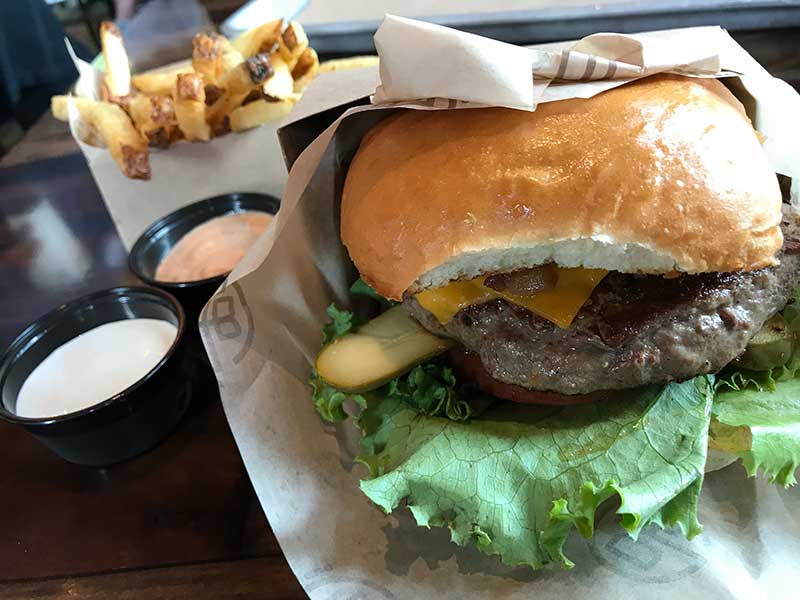 The Disney Dining plan is offered to Disney Resort Guests (not Shades of Green or off-site guests) who can add this option on to their room reservation.
The Disney Dining Plan essentially allows you to pre-pay for your meals while at Disney. There are several different levels of the plan from the basic to the Cadillac version.
Disney occasionally offers "Free Dining" usually in the fall. The Free Dining Plan offer requires you to pay full price for the room (no military discounts) and there is a minimum full price ticket buy required (usually 1 or 2 day tickets). Deciding if this offer is better that the Disney Armed Forces Salute room and ticket offer requires some calculation.
See all of our Disney Dining Plan content:
This MDT Post By: Steve Bell
Steve is the the Military Disney Tips Founder. He a retired U.S. Military Member who's been touring the Disney Parks since 1971! Steve's mission is to help military families with their Disney vacations in every way. Check out Steve's Bio.
Subscribe to Steve's email newsletter to get website updates and news by clicking this link.
---
Planning a Disney Trip? Want to get the best military discounts that are available? Feeling a little confused?
See Our Great Disney Discount and Planning Info:
Learn about the Disney Armed Forces Salute the best military discount that there is for Disney.
See our Topic Overview Pages:
---
---