Will there be a Disney Military Discount next year? Is a question that I begin getting in increasing numbers starting every summer.
This year the queries have started rolling in!
The military community usually starts asking this question in the June timeframe because Disney usually releases their general public resort rates for the upcoming year in late June.
However this is not the case for Disney's special military discounts: the Disney Armed Forces Salute Room and Ticket discounts.
Disney and most other companies offer discounts, military or otherwise, as loss leaders. This is industry lingo for getting you in the door with an attractive offer or discount, banking that once in you will buy other things. Or in Disney's case offering an attractive discount to attract bodies that would not have otherwise come, who will then spend more money.
Every year Disney holds a Revenue Generation Board, in which they discuss the company's finances looking forward. The Disney Armed Forces Salute is not released/offered for the coming year until after this board meets and decides to make the Salute offer again.
Historically since 2015, due to the timing of this meeting, the Armed Forces Salutes have been announced in late September in the year prior to the coming offer period.
A Temporary, Not Guaranteed Offer
Something that those who are relatively new to the military discounts for Disney vacations are often unaware of, is that the Disney's Armed Forces Salutes are temporary offers and that they are not guaranteed to continue.
Another bit of information that's not widely known, is that what our community calls the Disney Armed Forces Salute is actually a collection of 4 offers.
The Walt Disney World Room Offer
The Walt Disney World Ticket Offer
The Disneyland Resort Room Offer
TheDisneyland Resort Ticket Offer
They are all independent and executed differently. The ticket discounts are a negotiated deal with the DoD executed separately by the 2 different Disney theme park companies. The room discounts are offered separately and directly by Disney at each location.
This string of mostly back-to-back temporary Salute offers began in 2010 and since then have been offered or renewed for: partial years, full years, and multiple years. The Salutes even ended for a short period of time in 2012 before being started again.
During the time the Disney Armed Forces Salute ended with no follow-on announced (Sept 2012) The room discounts started back up first as they required no signed contract with DoD. The ticket discounts came back 2 weeks later once the contracts were signed. The excuse Disney gave fo the gap was not coming to agreement with the DoD on the contracts.
The Salutes were originally offered on a Disney's fiscal year basis, but in 2015 they switched to calendar year offers.
As I mentioned here a couple of times, the Disney Armed Forces Salutes are not guaranteed to be offered, they could be discontinued at the end of any offer, not coming back for the new year.
Disney offers discounts (military or general public) to attract bodies. Disney has much more control over general public room discounts which are offered for specific timeframes and are often ended when target numbers are reached. Disney does not normally offer general public ticket discounts.
A few years ago Disney changed the Armed Forces Salute Room discounts from a guaranteed percentage off to an unnamed percentage somewhere between zero and the old guaranteed amounts. and in recent years it has become harder to get a military room discount. This was done to turn what was a wide open discount into something controllable offering the best discount when Disney needs it and decreasing the discount on a sliding scale for periods of lesser need and not offering it when not needed. See how this works.
Having said a few negative things, I'll say that the Salutes have been running for a long time now and there is some perceived pressure to keep them going. Dropping the Salute discounts wouldn't look that good for Disney (for a news cycle or two), especially since they have had so much negative press the last couple of years.
The 2020 Shutdown
The shutdown and its aftermath played havoc with the announcement schedule for the Salutes.
Walt Disney World
Disney World closed for 4 months in 2020 – They announced several interim 2020 Salute extensions and finally a 2021 Salute on 5 Feb 2021.
WDW's 2022 Salute ticket offer was not announced until 15 November 2021.
The 2023 Salute was announced on 15 November 2022.
Disneyland Resort
Disneyland closed for the remainder of 2020 and half of 2021 – They announced a Salute offer for the remainder of 2021 and 2022 on 29 June 2021.
The 2023 Salute was announced on 15 November 2022.
So When We Could Hear
Based upon the last 3 annual Salute announcements prior to the shutdown, Disney could release information about a 2024 Armed Forces Salute in Late September 2023 as they normally would. But I do not think that this is likely!
I'd hope that Disney would get back to normal this year. But I've been hoping that since they re-opened!
However, since coming out of the 2020 closure things have not been normal for the release date of the Disney Armed Forces Salute! In both 2021 and 2022 the release announcement for the 2022 and 2023 Salutes occurred close to Veteran's Day.
It is very important to note, that as I mentioned, the Disney World and Disneyland offers are totally separate (each run by different companies within the big corporate structure). There have been times when one will announce (WDW) and we will not hear from the other (Disneyland) for an extended period of time…
If they do not release in September, then I'd expect an announcement just after Veteran's Day
What to do?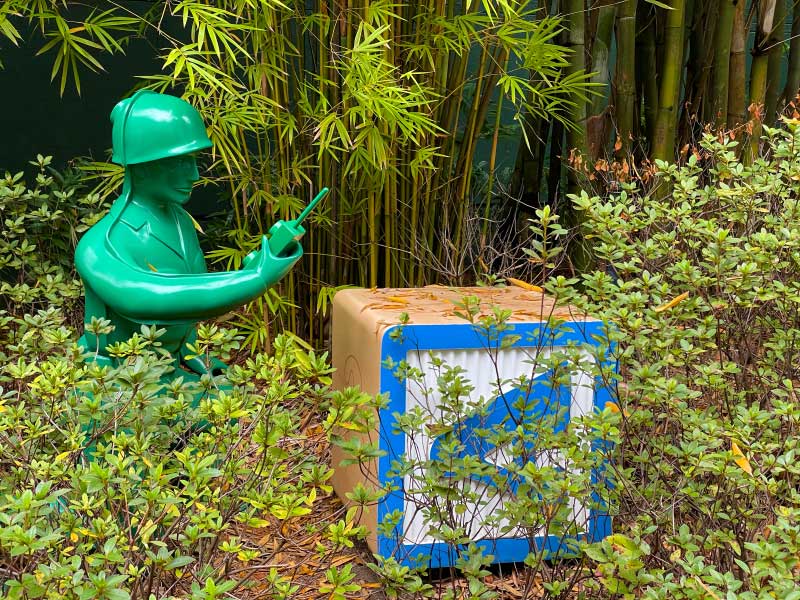 Be prepared!
Join my Email Newsletter if you haven't yet, I'll send out a notification as soon as I know the 2024 Salute is released.
Then see this post on what to expect the day of an announcement: What to Expect on the Day Disney Announces the Disney Armed Forces Salute.
Finding a Room Discount
My recommended Disney Travel Agent, Ears of Experience advises for those those who aren't comfortable waiting on the release of a 2024 Military Salute (due to obtaining Theme Park Reservations) to just go ahead and book at the general public rates.
This also leaves them open try to convert to any military discount offered later or for other general public promos that can come in pretty darn close to the Military Salute a lot of times anyway.
Want to go this route? contact Ears of Experience.
If there is no military room discount for 2024 you could use other military discounts.
See:
Tickets
When will tickets be available?
Historically, Tickets have been available for the new calendar year offer shortly after the announcement.
If there is no Salute Ticket Discount offered for 2024 you will need to revert to what the military community used prior to the current string of Armed Forces Salutes. These are the Regular Military Discounted Disney Tickets for Walt Disney World and Disneyland.
See:
Over to you, what are your thoughts on the chances for renewal? Are you going to book when general public rates come out for 2023 or wait? Tell us in the comments section below!
This MDT Post By: Steve Bell
Steve is the the Military Disney Tips Founder. He a retired U.S. Military Member who's been touring the Disney Parks since 1971! Steve's mission is to help military families with their Disney vacations in every way. Check out Steve's Bio.
Subscribe to Steve's email newsletter to get website updates and news by clicking this link.
---
Planning a Disney Trip? Want to get the best military discounts that are available? Feeling a little confused?
See Our Great Disney Discount and Planning Info:
Learn about the Disney Armed Forces Salute the best military discount that there is for Disney.
See our Topic Overview Pages:
---
---